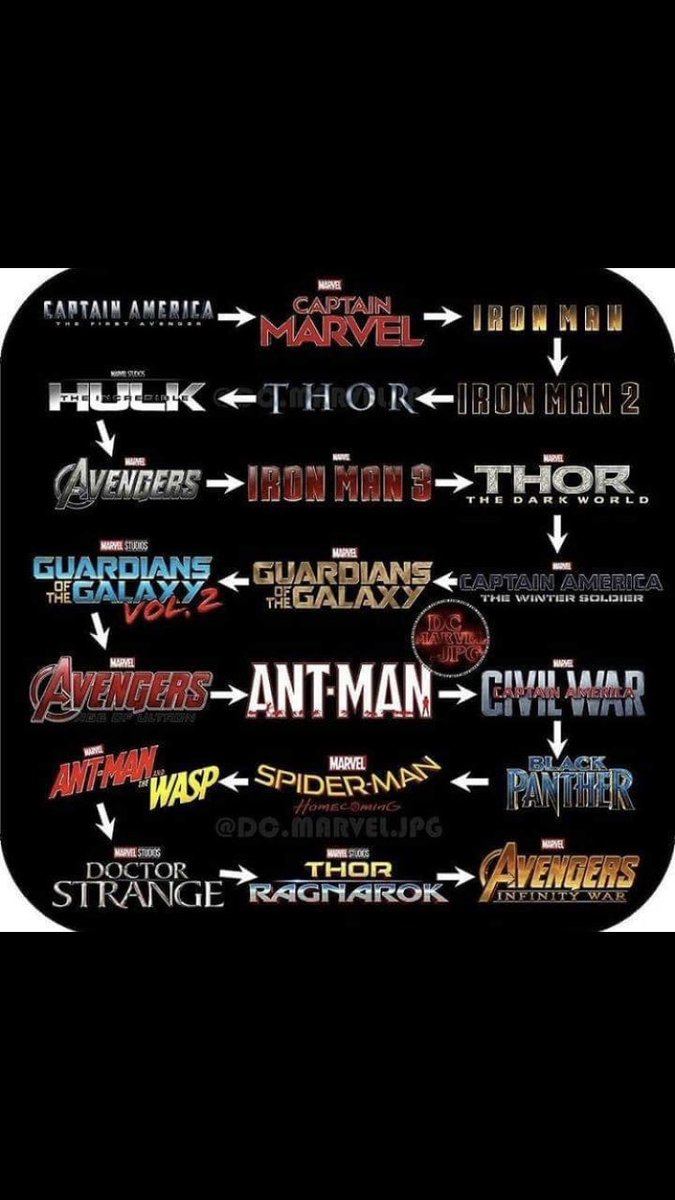 Mrs Dim found a graphic very much like the one above soon after we saw the brilliant "Captain Marvel" at the cinema. Since, like everyone else, we were waiting for "Endgame" to end the misery following "Infinity War". it seemed like a good idea to work our way through the movies again, following this sequence.
Captain America:
We always liked the original Captain America movie, with Haley Attwell giving a star performance, and Tommy Lee Jones underplaying it brilliantly. Another family favourite is JJ Field, who the Weasels have loved since "Northanger Abbey". I'm still amazed by the weedy young Steve Rogers, and while I know it was done with CGI, it hurts my head.
Iron Man:
Like Captain America, time doesn't seem to have affected this movie overmuch. Mrs Dim pointed out how much of a jerk Tony Stark really is in the movie, how unlikeable. His transformative event, the inciting incident of his storyline, really is traumatic and shapes his character for the upcoming movies as well as this one.
Iron Man 2: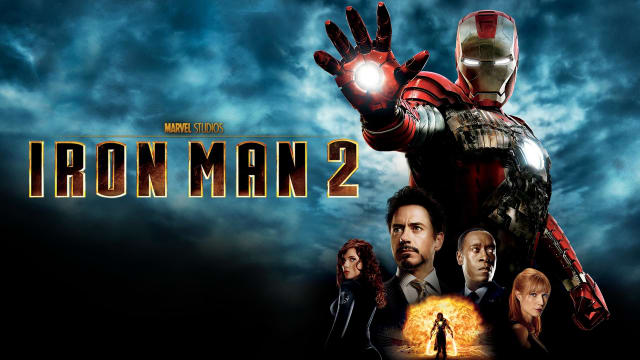 It seemed wrong to watch this movie next, with so many different characters to get through. Still, that's what the instructions said, and we follow the instructions, no matter what.
There's a lot of relevant parts to this movie, though I understand the criticisms levelled at it: At times the story meanders a little, and the logic of Tony discovering the element in a coded message from his father is…a reach, to be fair. Still, it underlines that Tony's ego is unblunted, and causing trouble, something that gets dealt with in later films.
Thor:
Thor always seemed an unlikely choice for a superhero, and I wasn't that enthusiastic about seeing the movie. Chris Hemsworth is a great performer, though, and the movie is surprisingly funny at times. My family can't get over Loki, of course. It's fun, and it still looks good.
The Incredible Hulk:
I admit, we skipped this one. Mrs Dim wasn't interested in watching it (I don't know why) and I had seen it quite recently. I liked Ed Norton's performance, I have a weakness for Liv Tyler and Tim Roth is always great value.
The Avengers:
This is one of my favourites of the whole bunch. Whatever his failings as a person, I really like what Joss Whedon did with the challenge of bringing all these characters together and putting them through the wringer.
Iron Man 3:
Tony's journey is really the most interesting so far. This movie shows how dependent he's become on his armour, the PTSD of his captivity compounded by the battle of New York. In trying to protect the ones he loves, he puts them in greater danger, and he has to rediscover the truth that he later tells Peter Parker "If you're nothing without the suit, you don't deserve the suit."
Thor Dark World: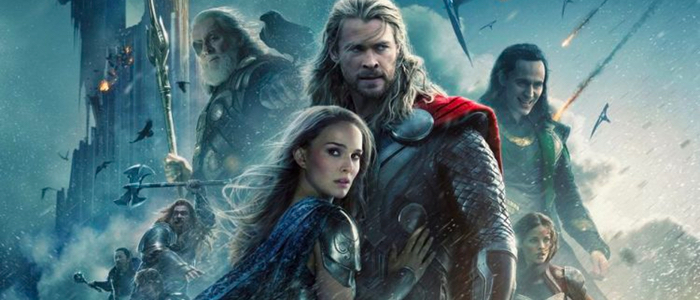 One of the positive things about this sequel is that Jane Foster is at least an active participant in the proceedings. We're introduced to the unlikliest Infinity Stone and get a bundle more comedy lines and the twistiest twist ending of all.
Captain America, Winter Soldier:
The most memorable part of this movie is that it reveals Hydra infiltrated SHIELD years ago, and upsets the apple cart in a big way. We meet new allies, like Agent Carter's niece Sharon, and discover that Bucky didn't die after all. We also get our first hint that Cap\s personal view on right and wrong might lead him into confrontation with authority figures.
Guardians of the Galaxy:
I still love the first Guardians movie, though I have heard the soundtrack way too much and loathe every single song on it. Thanks for that, James Gunn! It's still a fun ride, with the bonus of underlining the whole Infinity Stones ultimate power plot.
Guardians of the Galaxy 2:
Again, it was weird to be watching the sequel instead of bouncing off to a different group of characters, but it was nice to get a swift answer to that "Hey your father was a mysterious ancient being" line that is dropped casually at the end of the first movie. In terms of the greater arc, the only thing this movie does is add Mantis to the team and grant Nebula a step on her redemption arc. Also, I hate this soundtrack too. Really, the nostalgia for the music of the 80's is overrated.
Avengers: Age of Ultron
Tony builds on his "causing problems by trying to save the world" theme of Iron Man 3, and we get a brief introduction to Wakanda here. There are the first signs of fractures in the team,  and the addition of a couple of new recruits. My favourite part of this movie will always be Hawkeye NOT dying, despite the fact that he promised his wife he would come back to finish the renos. There was actually a groan in the cinema as he said it, and we were all wrong.
AntMan:
After the "world in peril" stakes of Ultron, AntMan feels like a real downshift. Sure, the Yellowjacket super-soldier could be a threat to world peace and whatnot, but really we're concerned with Scott getting through the day without being sent back to jail. It FEELS like an origin story, and it feels late int he series to be introducing someone.
Avengers: Civil War
This is the payoff for Cap's conflict over Bucky and the fracture lines we saw beginning in "Age of Ultron". We also get to meet Black Panther.
What's interesting about this is understanding both sides of the argument – Tony wants some oversight, to try and prevent the guilt he feels over the innocent who suffer. Cap wants the freedom to do what he believes is right, what he's "meant' to do, since he has these strengths. I like that we get to hear just a small section of the story of those who are affected by the actions of the superheroes – not those rescued by them, or defeated by them, but the collateral damage. Every fight we have seen in the movies to this point has included massive structural damage, and it's good to know that the writers think of the small people in their stories too.
Black Panther:
Introduced in Civil War, Black Panther doesn't need an origin story, though in the opening of the movie we do get a potted history of Wakanda and the people who live there. Like many, many people, I loved the colours and sounds of Wakanda, and though I have to agree with my kids (why didn't he just tell Killmonger that he had been treated badly and accept him as part of the family?) I enjoyed the film immensely and have rewatched it several times.
Spiderman Homecoming:
Spidey also got a cameo in Civil War, and one of the fun parts of this movie is how those events were shown from Peter's point of view. There's also a more realistic look at the problems of being a superhero : how do you find crimes to stop? How do you tell the guy locked out of his own car from the professional car thief? And, obviously, what do you do when you find out your prom date's father is a supervillain? (I admit, I don't know if prom and homecoming are different things, and have no interest in finding out…). Despite the struggles, the film is fun and bears many rewatches.
Ant Man and the Wasp
This was the first sequel where I found myself telling other people "Yeah, you maybe should watch a few of the other Marvel movies to get the most out of this one." You don't HAVE to, but it does make more sense if you do.
I like this movie particularly because Evangeline Lily actually gets to do stuff, and it features Hannah John-Kamen, who is awesome (I'm a big "Killjoys" fan). From the trailers we've seen for Endgame, there's a lot of significance in the plot of "Ant Man and the Wasp" with regard to the Quantum realm and time manipulation and stuff. Unless that's all a red herring.
Doctor Strange:
There's a recurring theme with me and these Marvel movies: Characters I'm not interested in get movies, and I enjoy them way more than I thought I would. It happened with Thor, Black Panther, Ant Man and then Doctor Strange. Again, there was a sense of "Wait, we have to learn about ANOTHER new character?" but of course he's tied to another one of the Infinity Stones, so we have to learn who he is and how he became the master of the mystic arts. I found the film enjoyable, despite the American accent Benedict Cumberbatch had to put on, though I wish Rachel McAdam had more to do in the movie.
Thor Ragnarok:
This is THE family favourite. If there's a three-way tie for the Friday night movie, we can always compromise with Ragnarok. The look of the film, the lines, the characters, and the story all work well for us. The only stain on the movie is knowing what comes next.
Avengers: Infinity War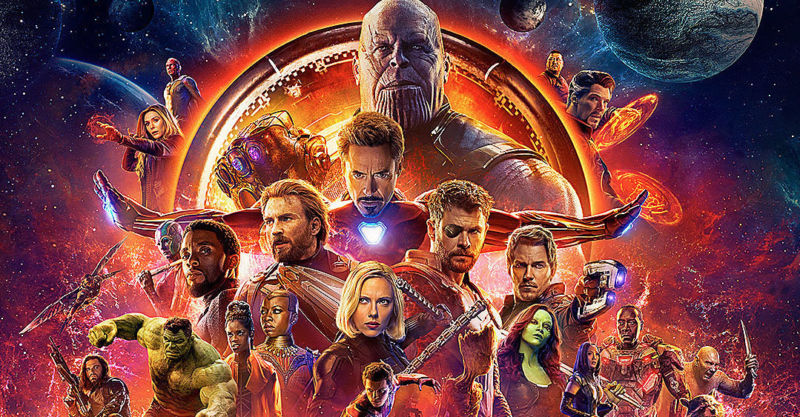 Which brings us up to date. One of the things I admire most about this movie is that it allows the heroes to succeed in every way but the vital one – they defeat the minor henchmen, they stay alive against the odds, they drive off threats, and yet even when they band together and Thor produces his special weapon, Thanos (spoiler alert!) gets all the stones and clicks his fingers. It's a tough job to do: write a story where both the villains and heroes are capable, and the heroes don't win by default, and the villains don't win because of an unlikely error.
We're hoping to go and see Endgame in the first week it's out. I don't doubt there will be spoilers galore, and I'll do what I can to avoid them, but I spend a lot of time online, and some people delight in ruining these things. A few days before I was going to see "The Force Awakens", someone posted a picture of Han being skewered by Kylo Ren. No words, just the photo, dropped into a timeline where people would not have a choice about whether or not they would see it. Because I knew it was coming, I spent a lot of the movie in a permanent cringe. These things matter. Don't be a spoiler.
I enjoyed rewatching all these movies, and I think we'll do it again another time. They're all still good, despite the fact that it's been a decade or more that they've been being released. It was a bold strategy, and I'm glad it paid off, but I hope it doesn't become the accepted norm. Not everything needs an interconnected universe to tell a story, and it's telling the story that's the important part of every movie.